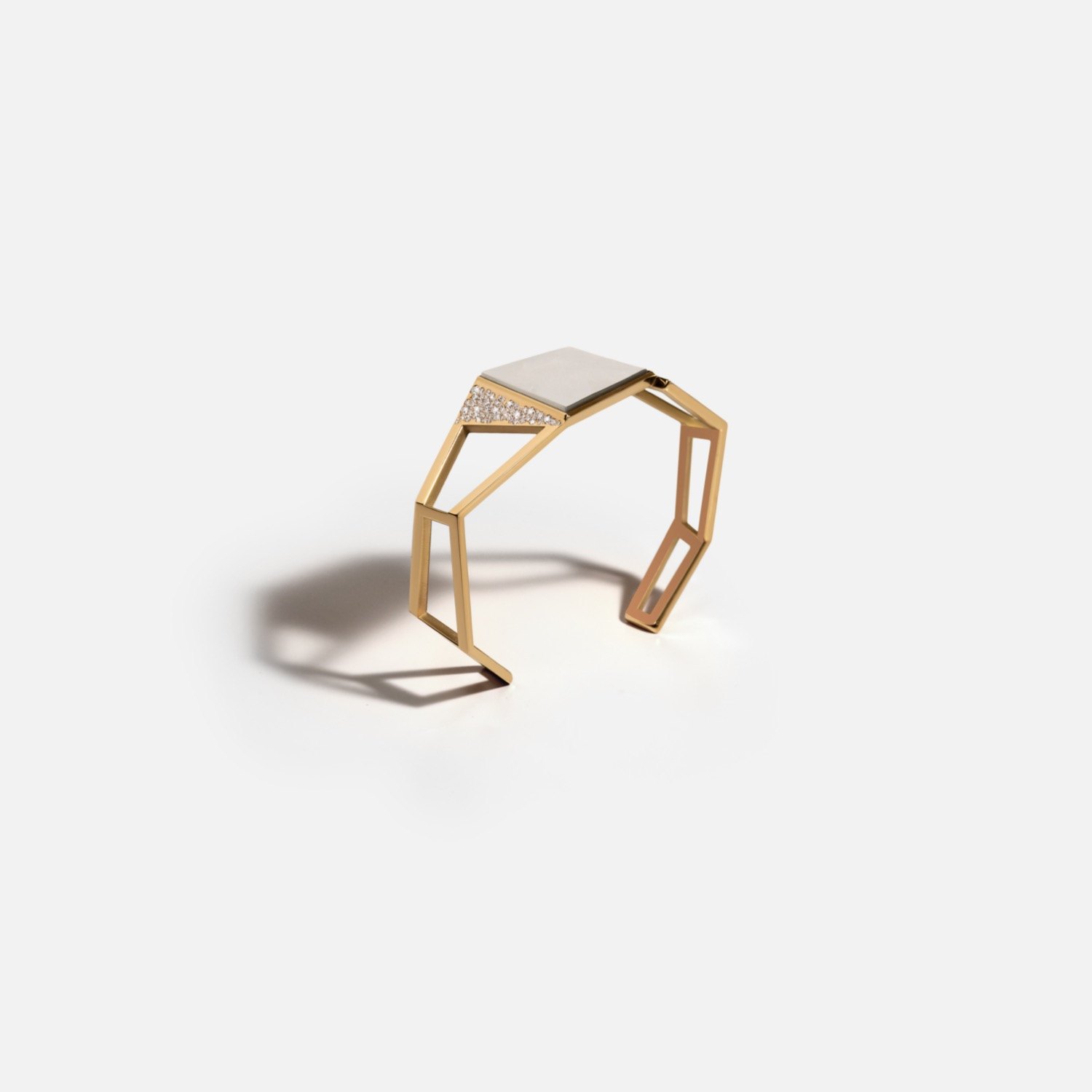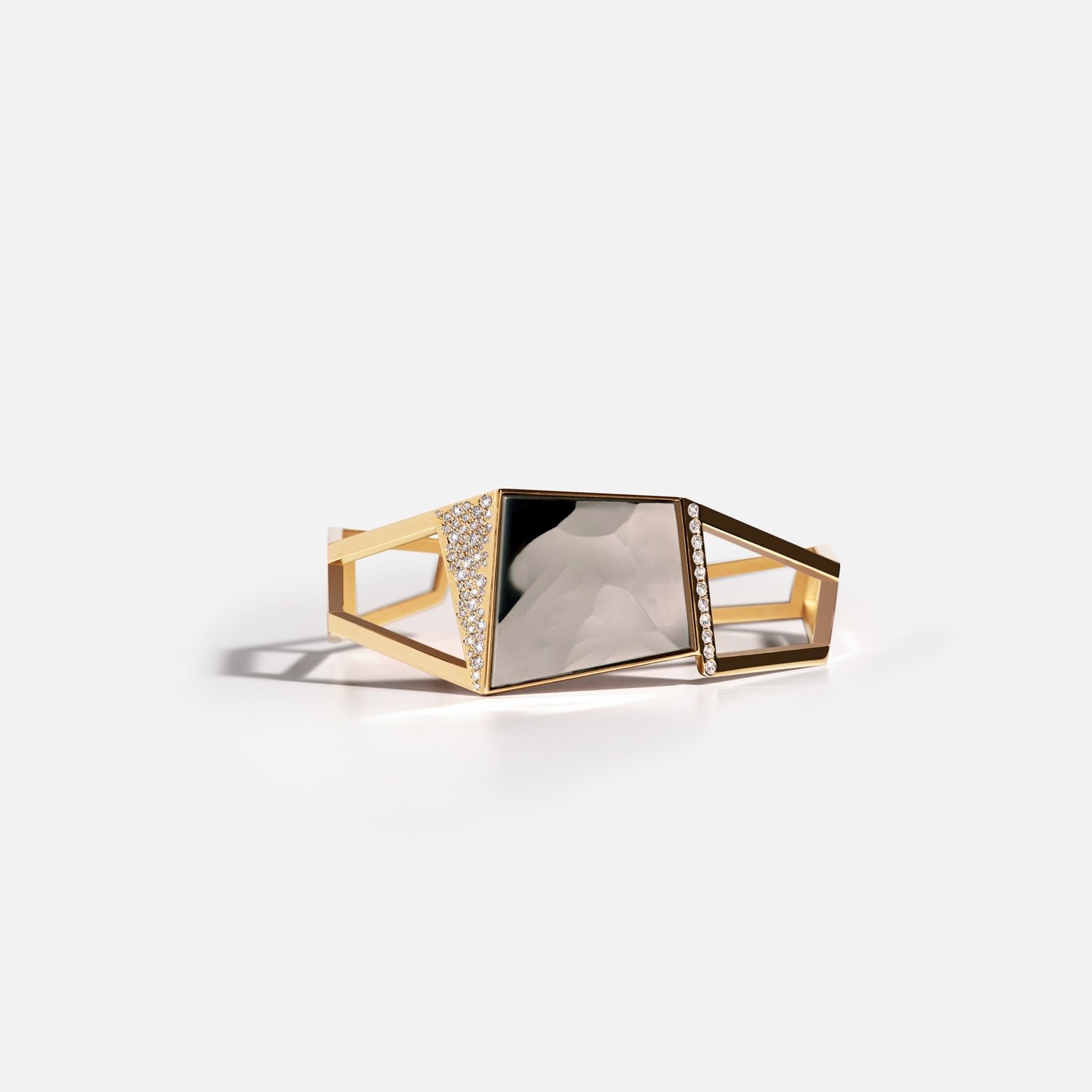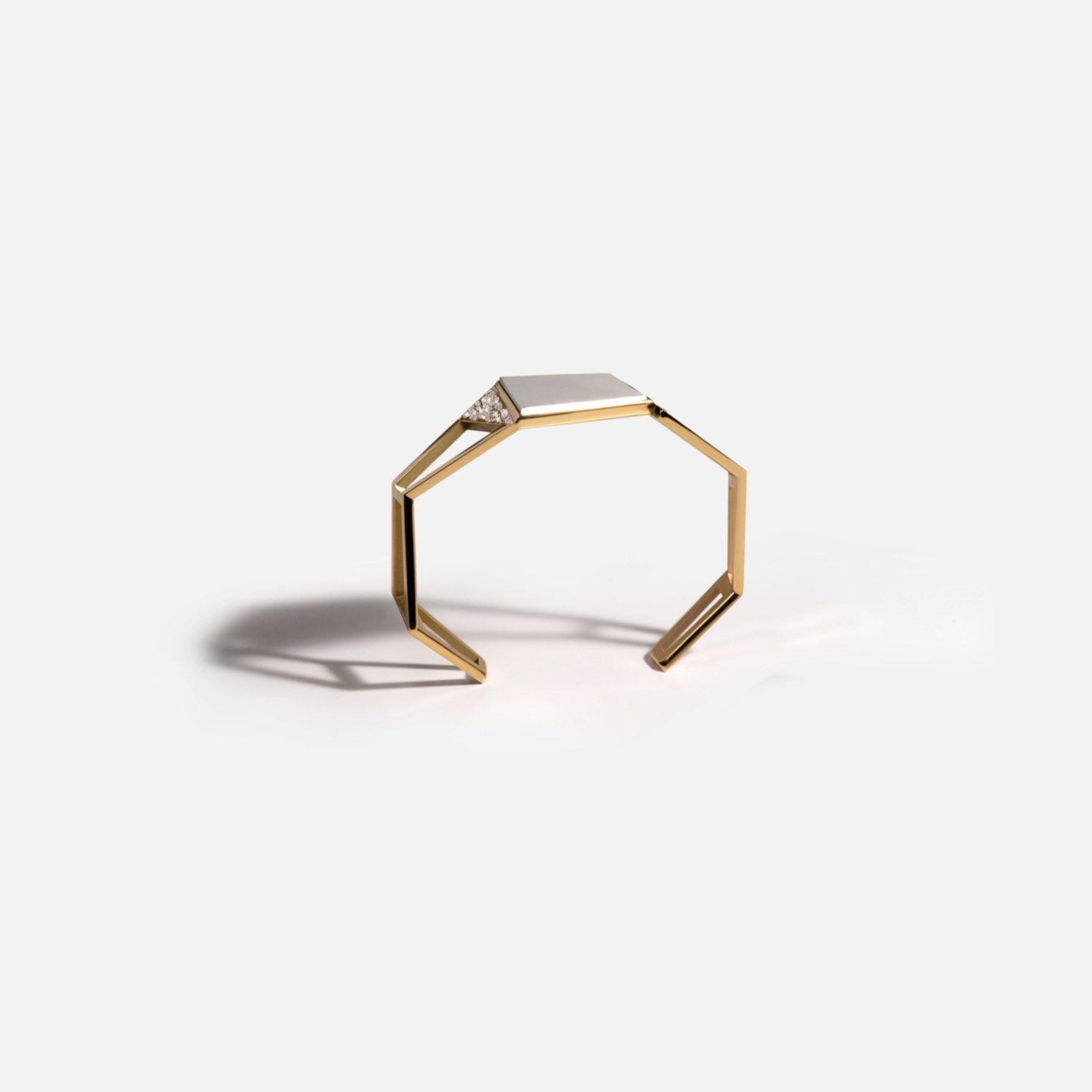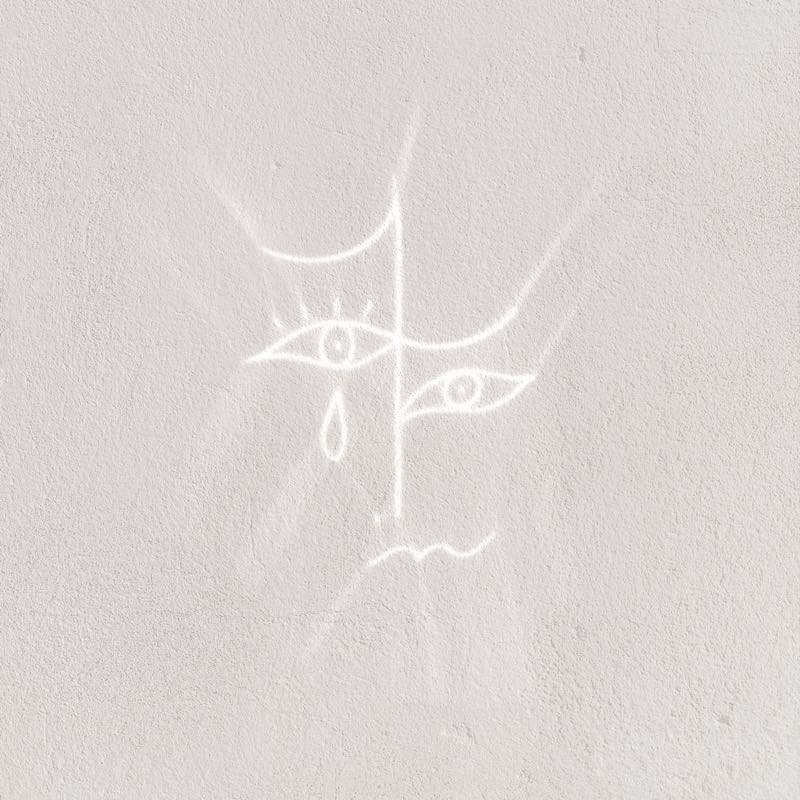 Unveil your hidden side with the FACETS collection. Sculptural and abstract, it is the fruit of a collaboration with surrealist artist Blanca Miró Skoudy.
The light-shaping surface – called the Mirror – is set by hand in a perfectly crafted 18 karat gold ring. Its hidden message drawn by the artist is revealed when sunlight reflects on the surface.

Available in 18k white, yellow and rose gold.
Mirror in stainless-steel alloy of dimensions: 22x22mm (0.87x0.87in).
Set with 69 lab-grown diamonds for a total of 0.7 carats.

Delivery time: 6 weeks.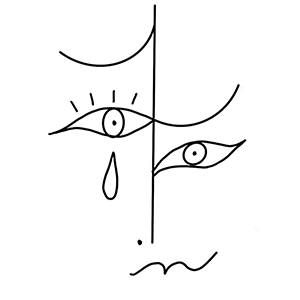 MOODY
as waves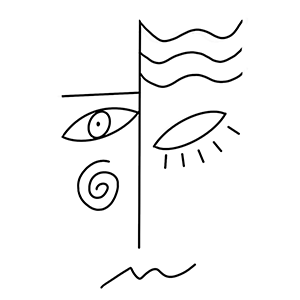 WILD
as a hurricane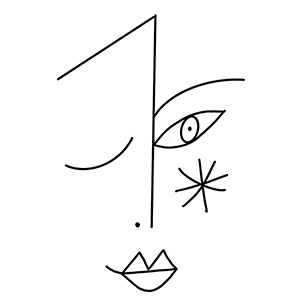 HOT
as the sun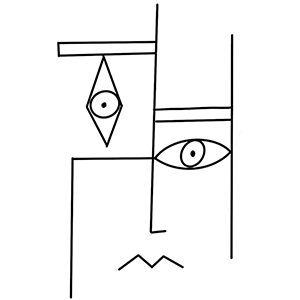 SOLID
as a rock