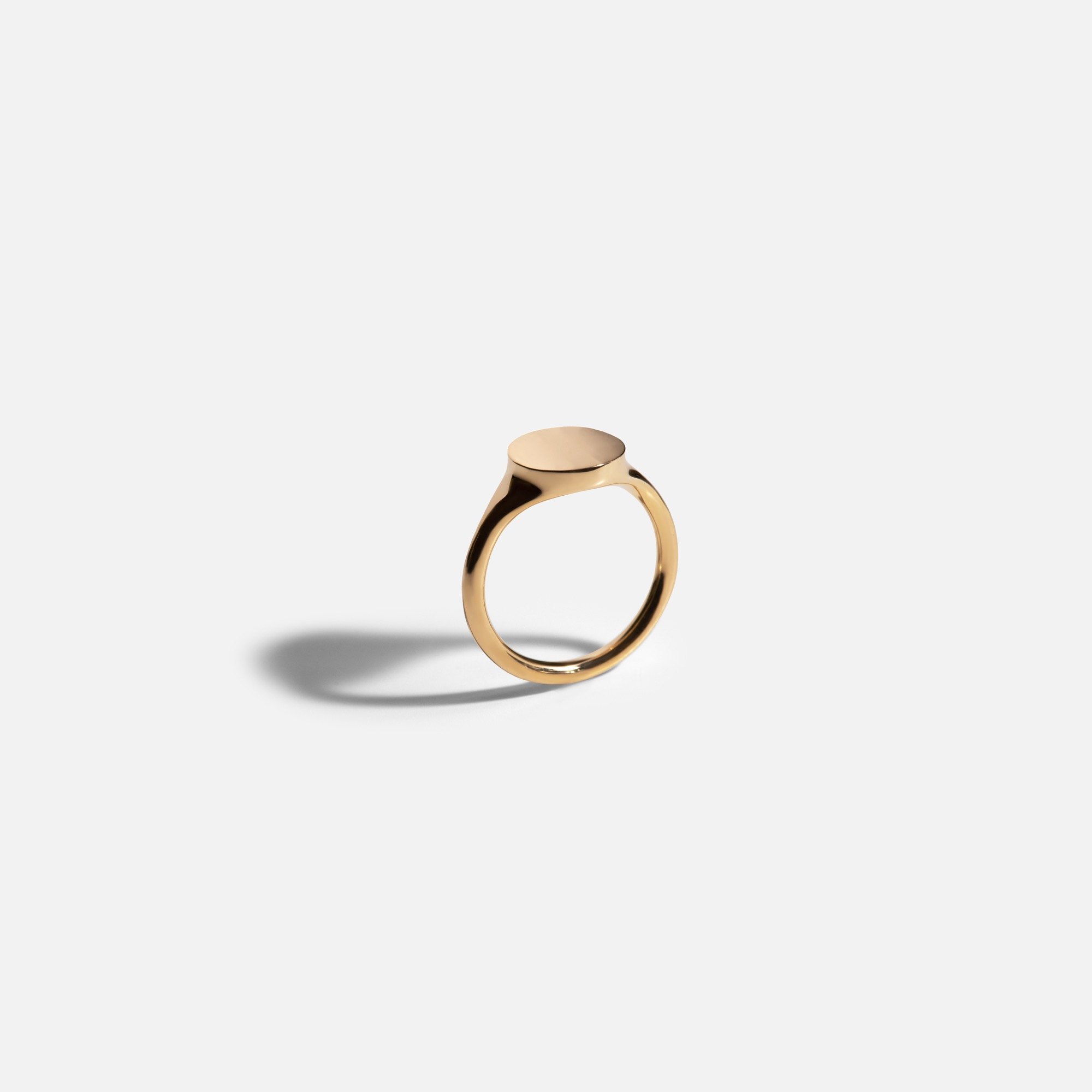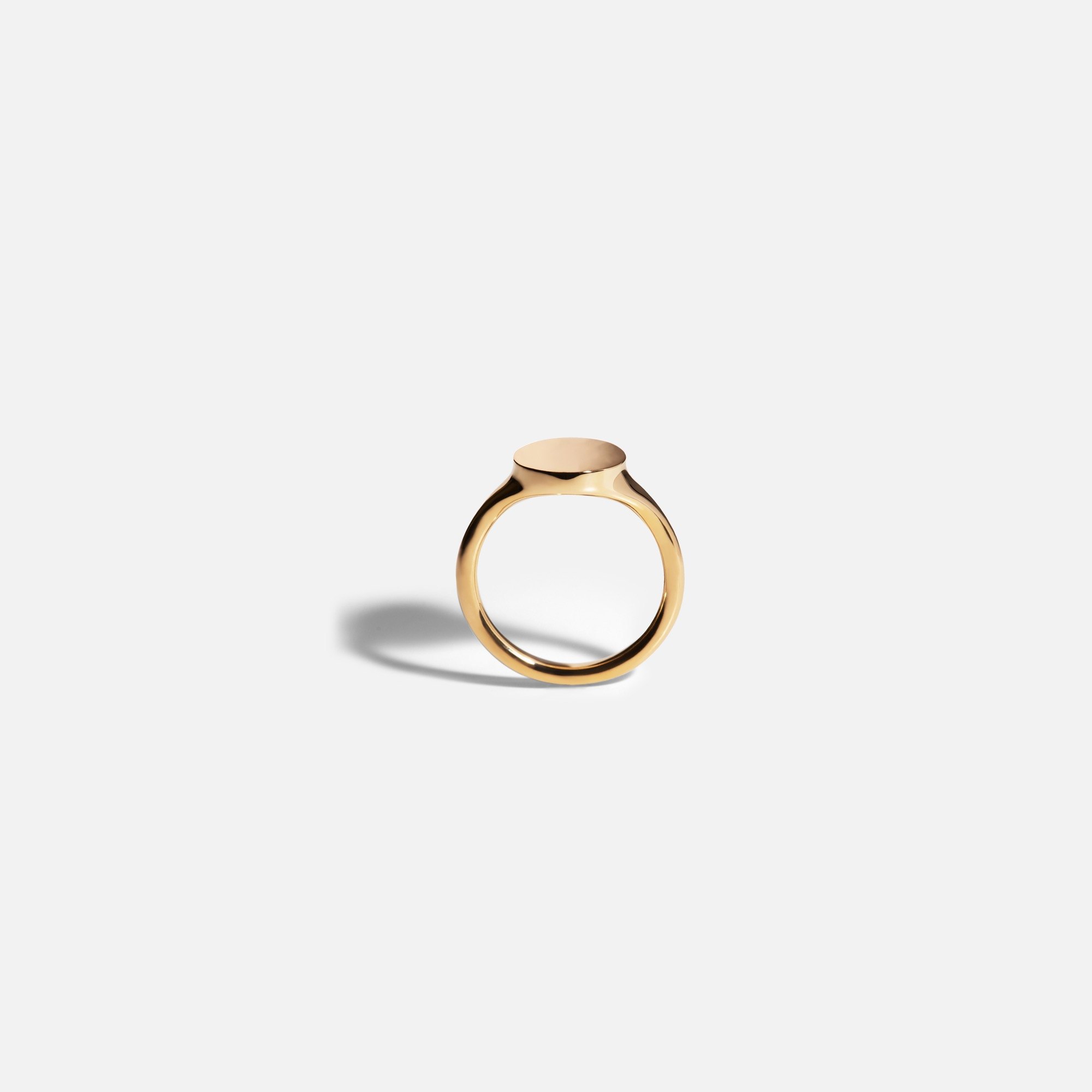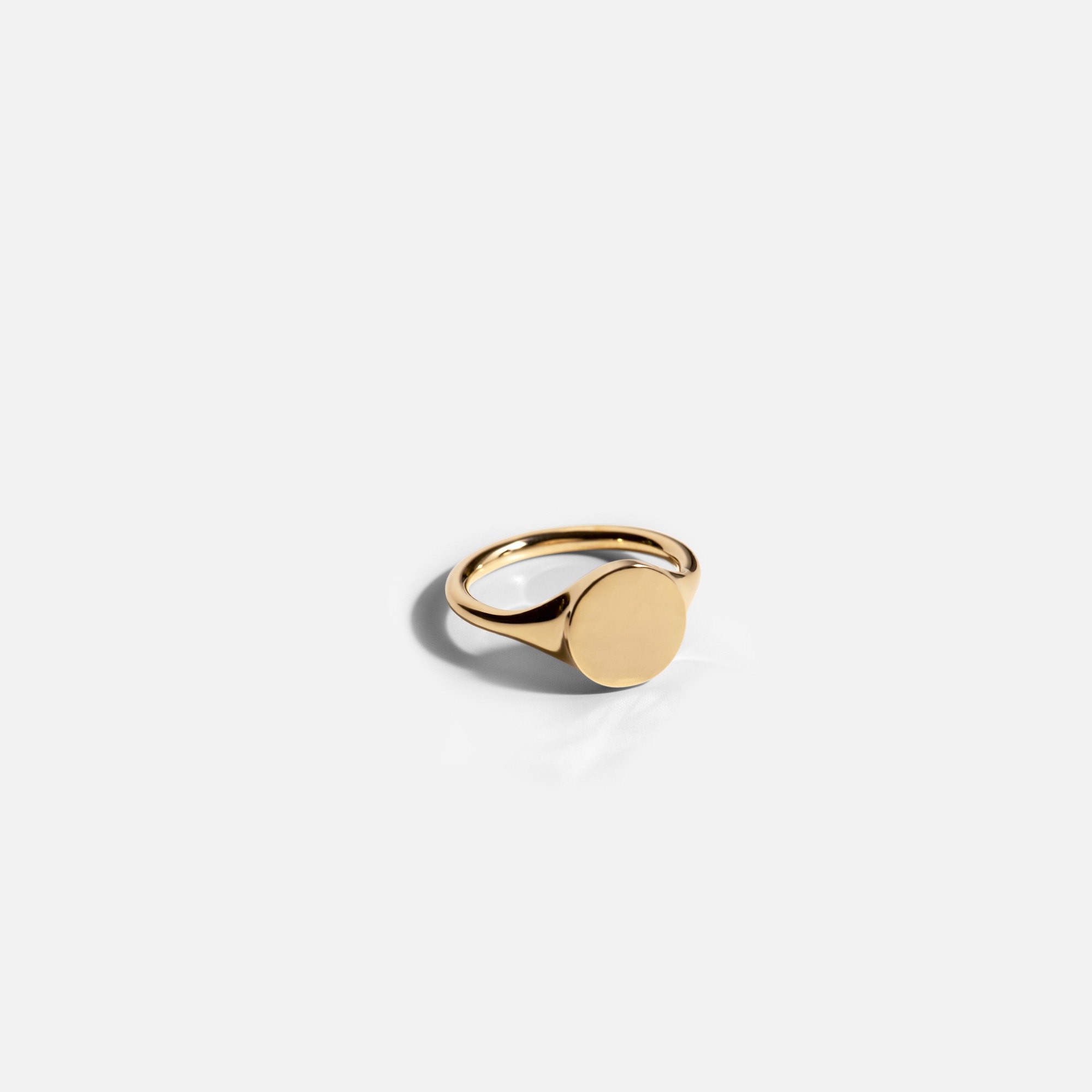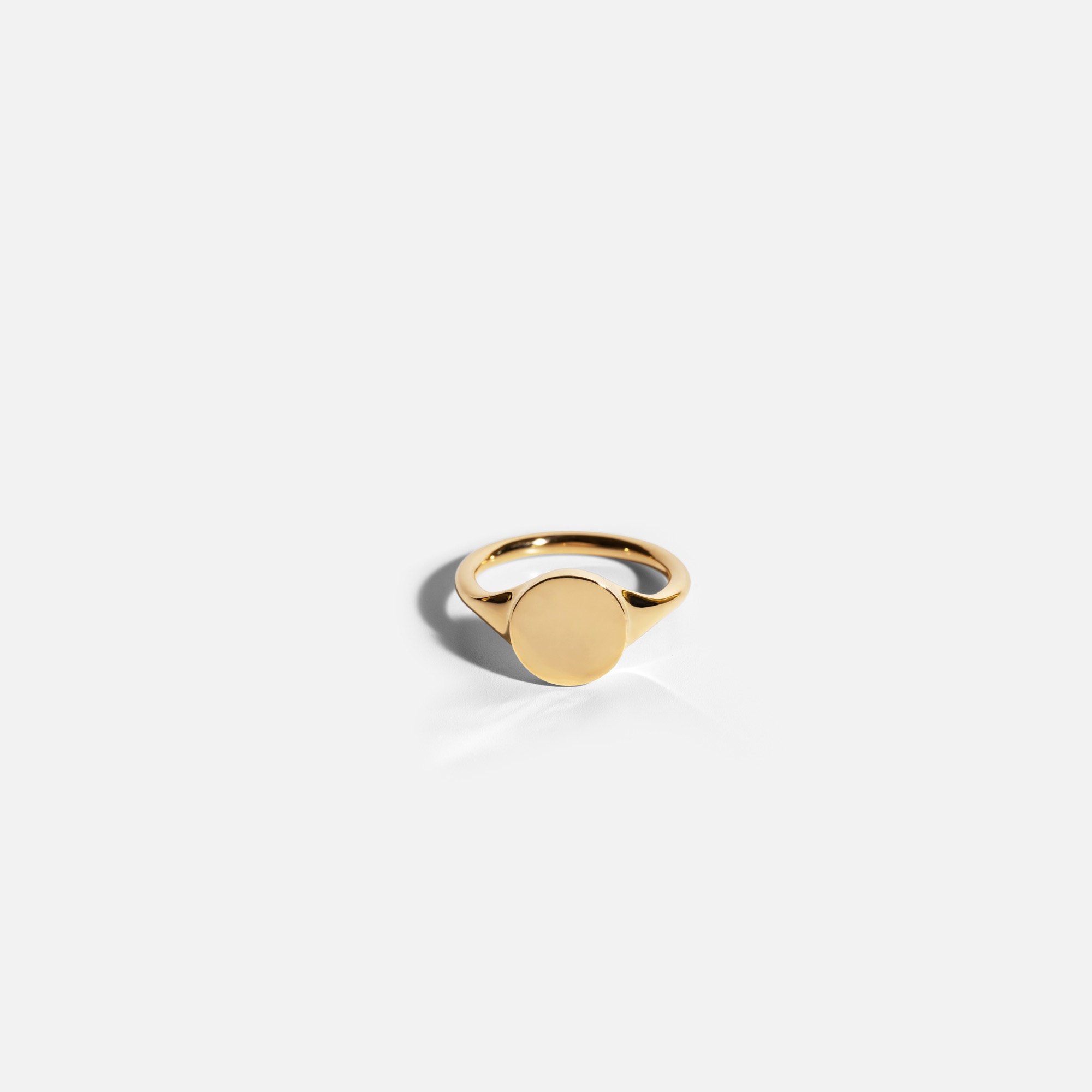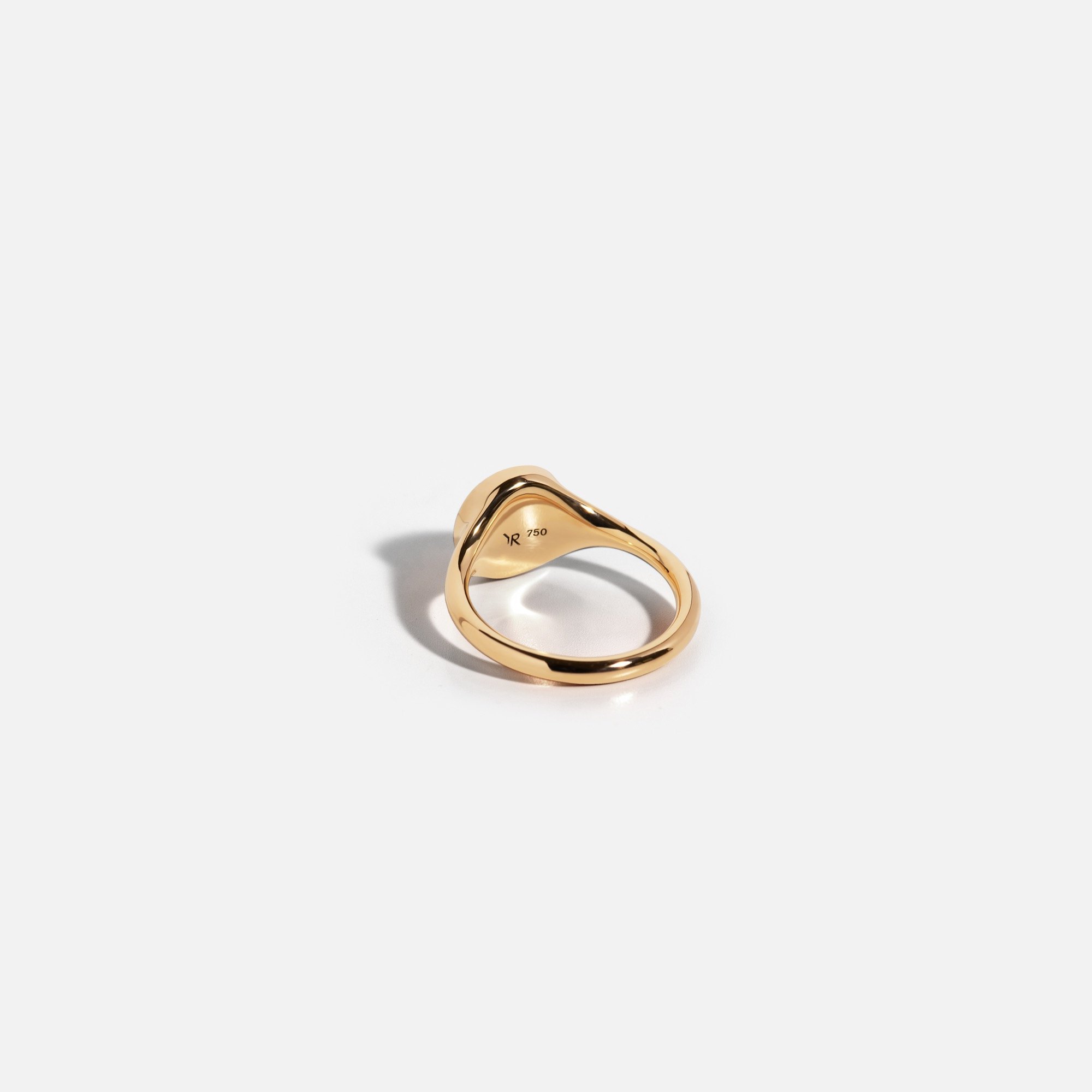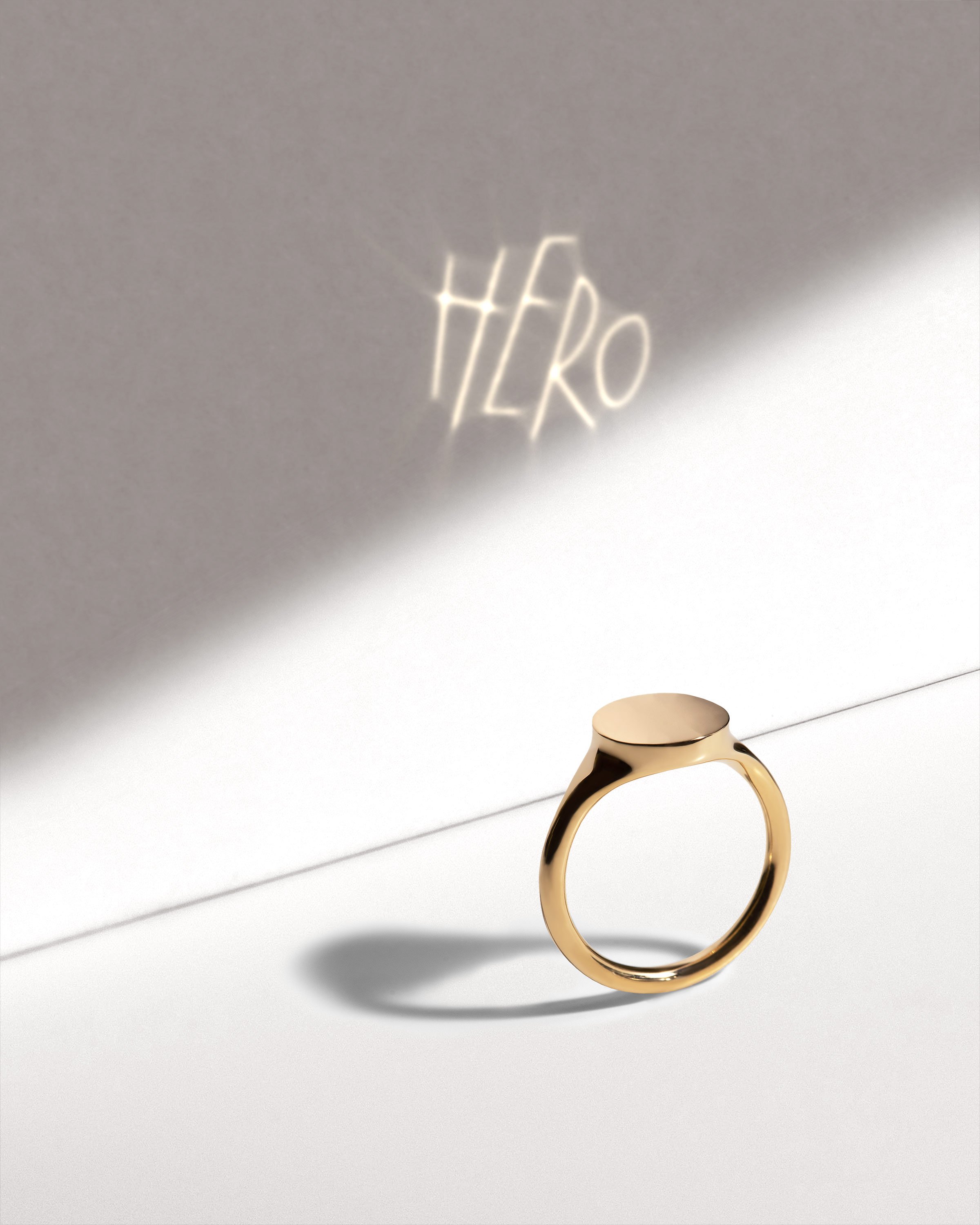 18k Recycled Gold Ring with your Secret Message in Light
Round, with infinitely soft curves, the Dot ring is a refined and modern version of the classic signet ring. The Dot ring can be worn either as a discreet adornment or an eye-catching statement ring.  

Available in 18k white, yellow or rose gold.
Mirror size: 10mm (0.4in).

Delivery time: 4-6 weeks.