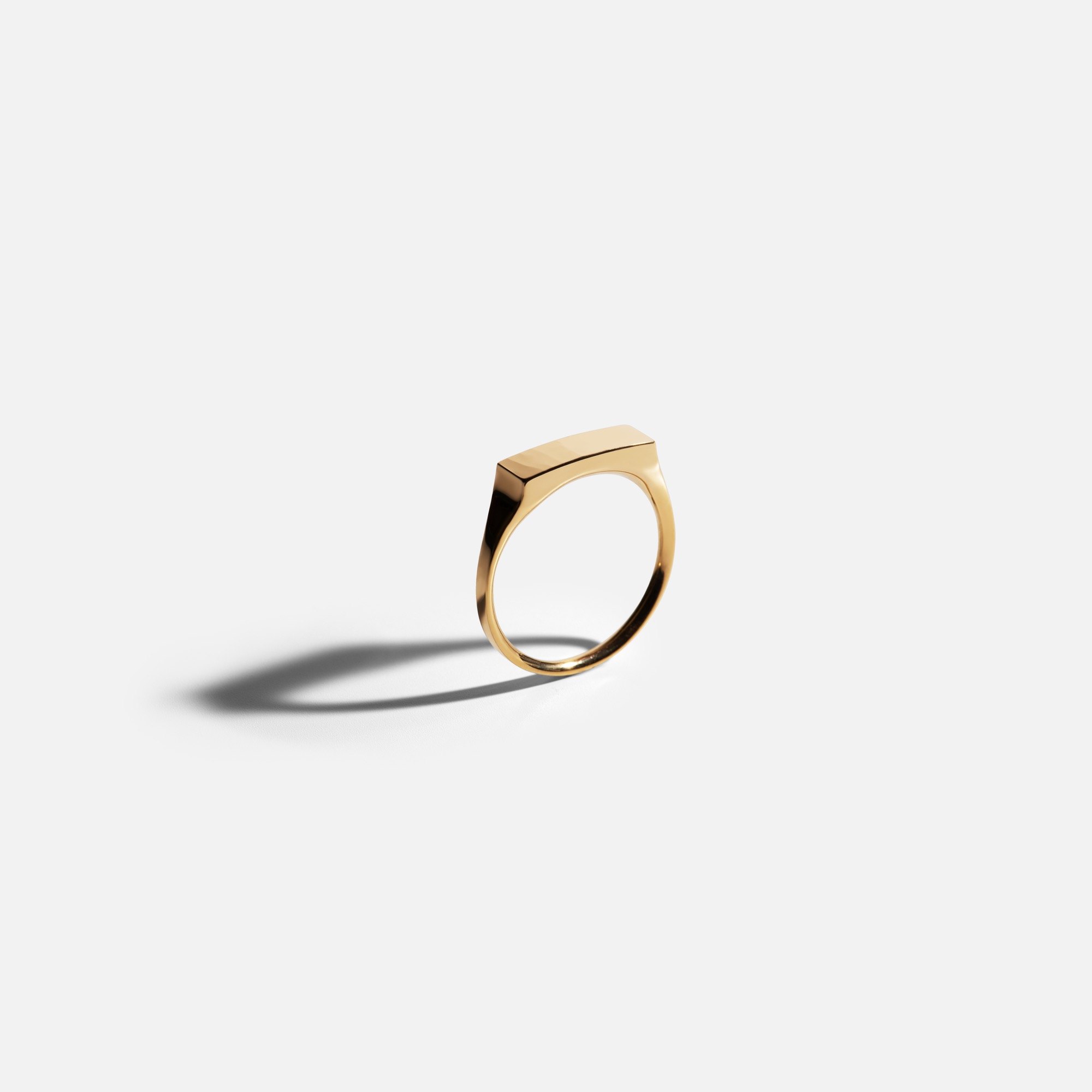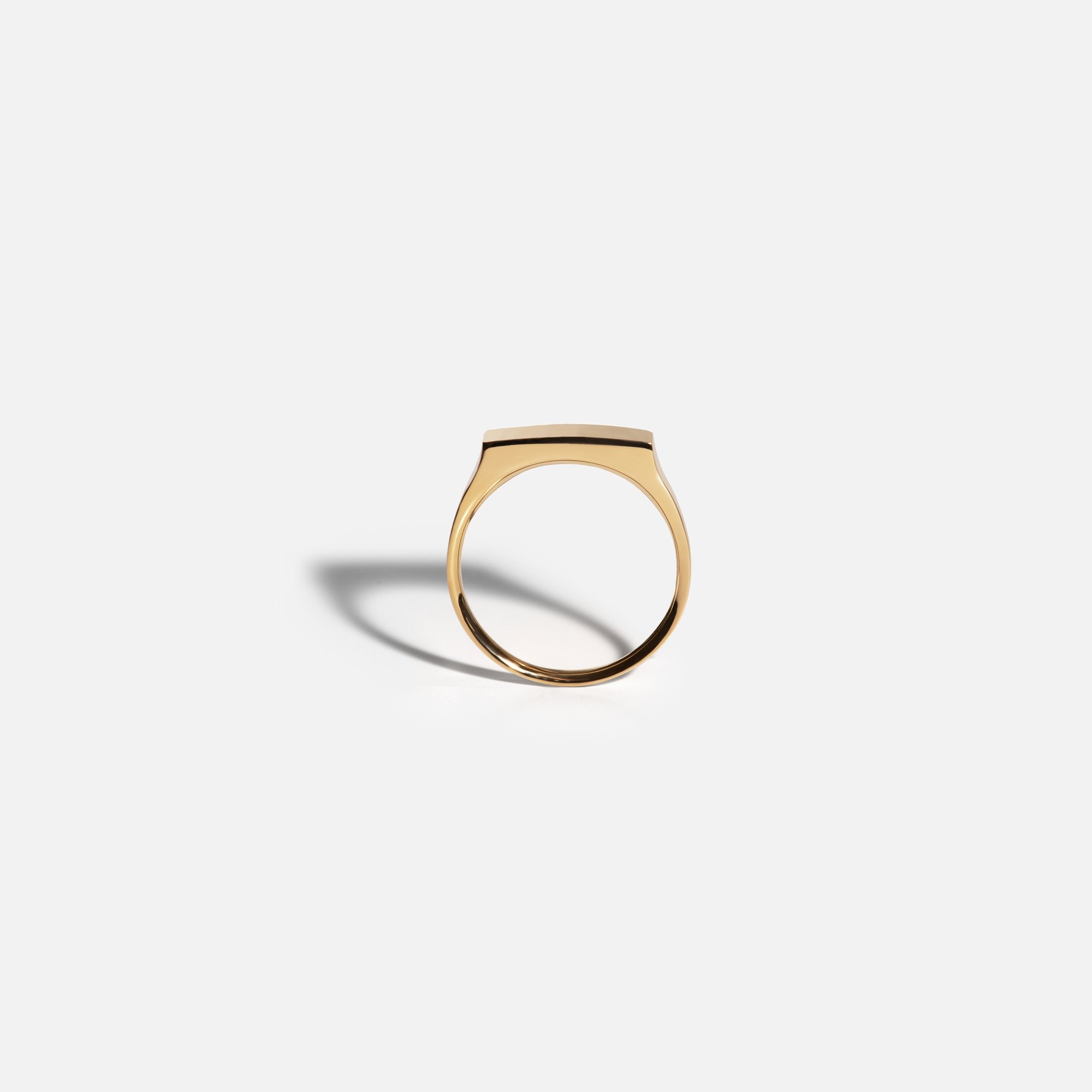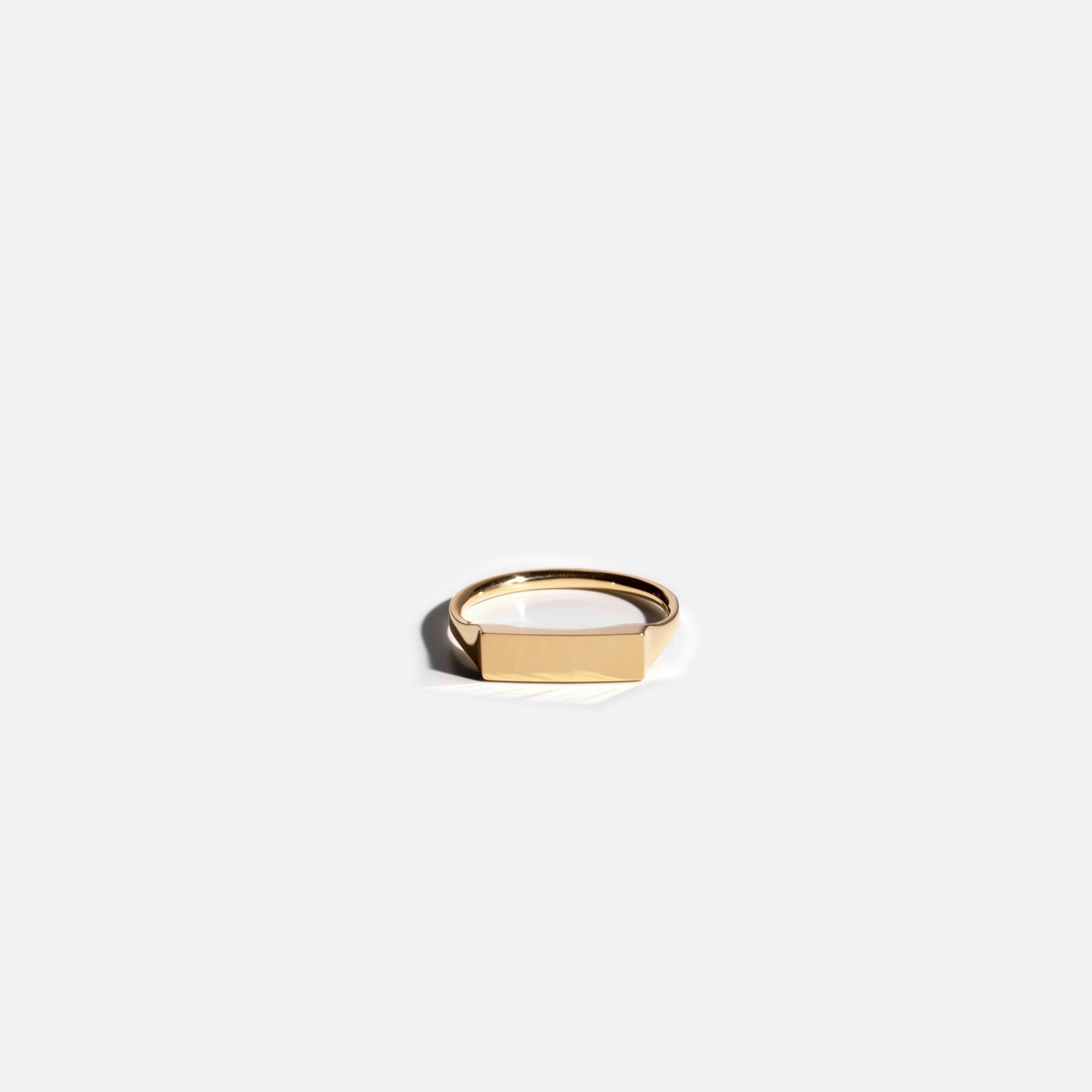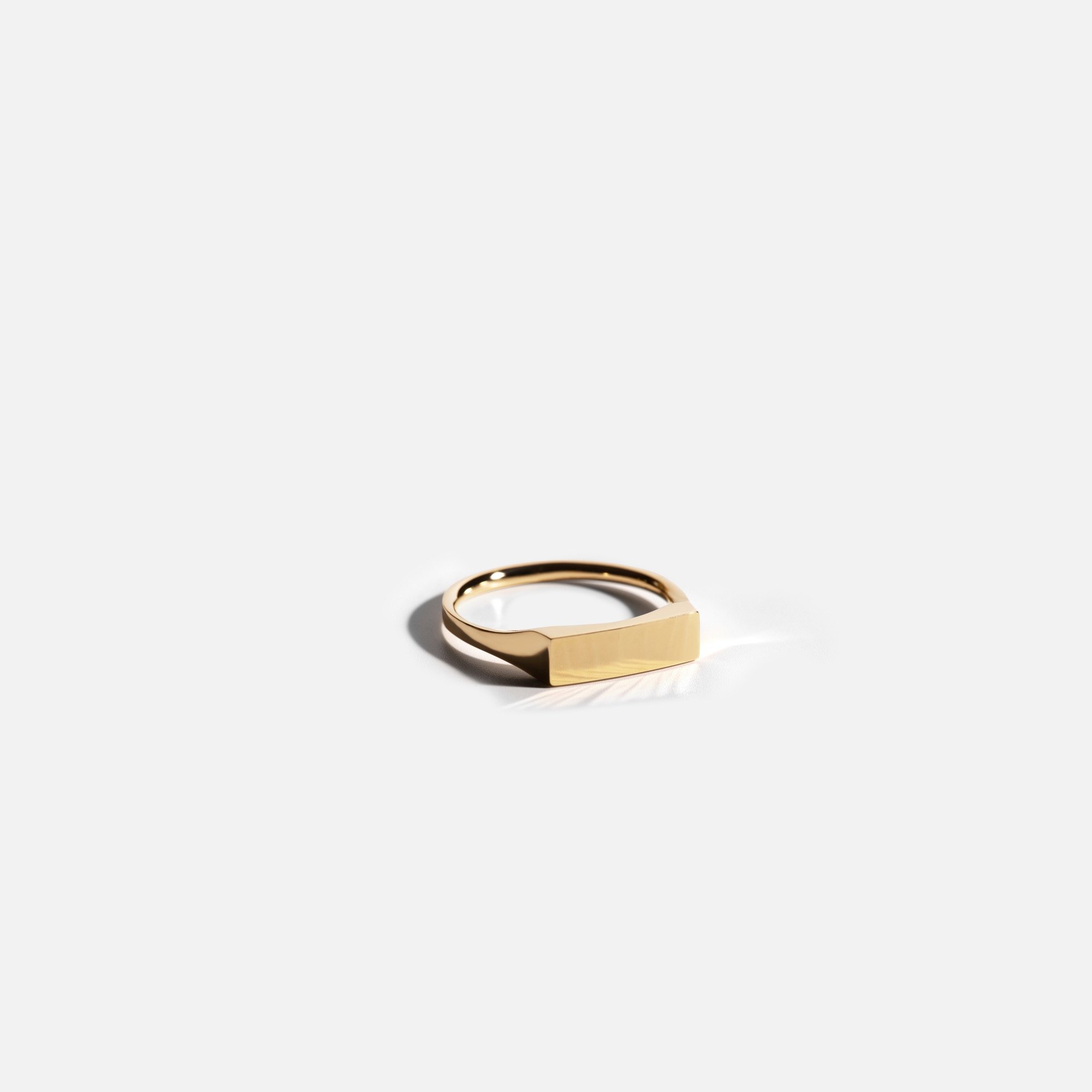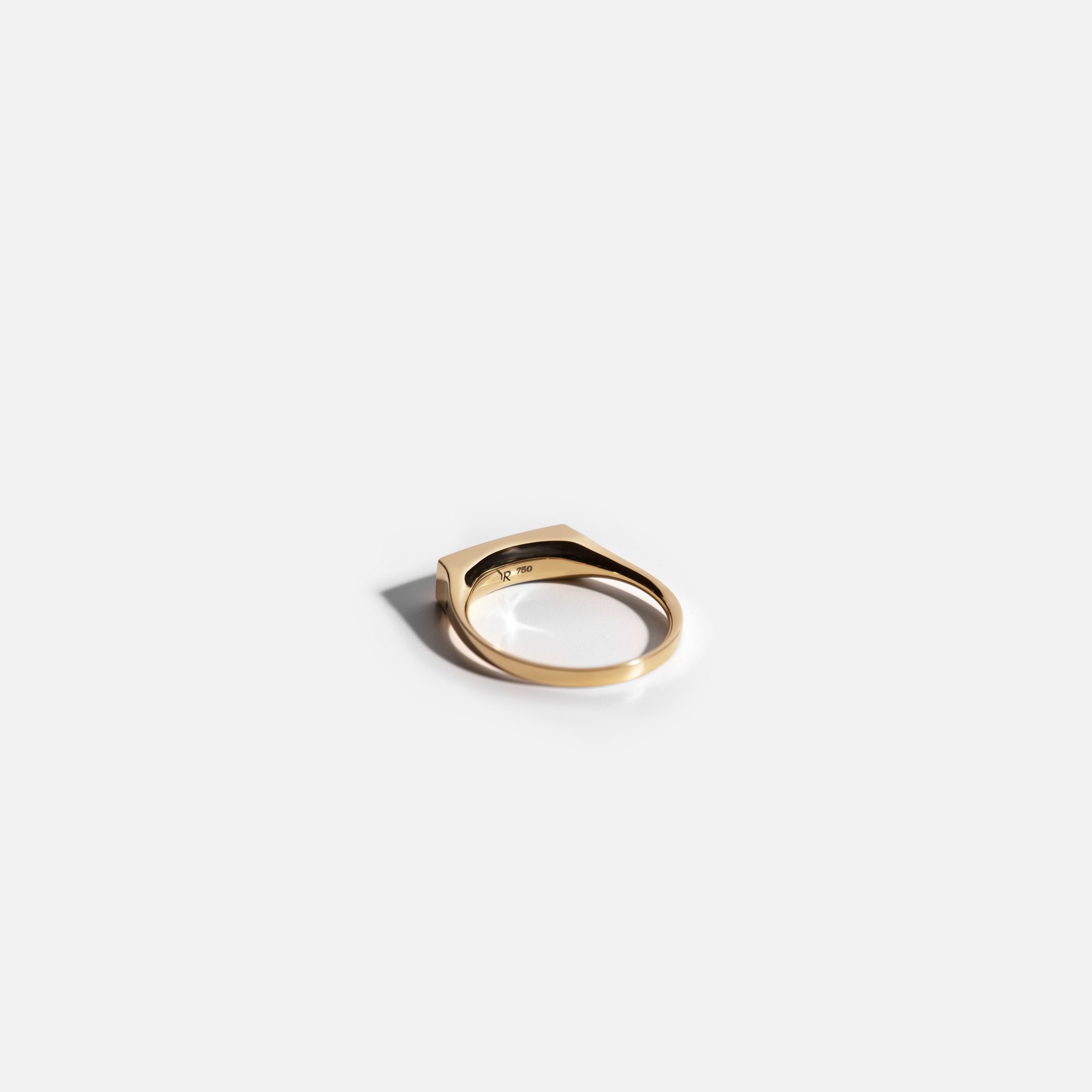 Extremely graphic with its minimalist aesthetic, the Bar ring pushes the boundaries of jewelry. Carried as a traditional wedding band, it transforms into a futuristic sculpture for the next generation of lovers. Seal a date, initials or a secret message and let the sun reveal it.

Available in 18k white, yellow or rose gold.
Mirror width: 4.5mm (0.18in).

Delivery time: 4 weeks.

Between 3 and 8 characters